Partyroom

Description
You have something special to celebrate? It is your Birthday? Than take this room and throw a private party just for you and your friends.
You have a soudsystem, fridges and a great light effects system.

All you need to bring with you is your laptop and your own drinks.

Have fun!

Calendar for booking: https://teamup.com/ksj3q1gnnaggxq2zc7

Costs*: 25€ rent
300€ deposit

* Prices are valid for the students of the Campus Brigittenau and are used for the maintainance of the whole equipement of our Referat-rooms.

"Externals" as organizer of an appointment (an event) need an written permission of the WIHAST in advance.

Unfortunately there is a problem with our mail-server/system, the technicians are informed but we don't know when it will be fixed.
In the meantime for get in contact, please write us a notice (paper letter) and deliver it to the Heimvertretung (dorm representatives) to the post box (door of HV Büro, next to Compref in house Panorama, ground floor).

Upcoming Events

Referenten
Martina

Contact
partyraum@panorama.sth.ac.at
Location Plan
Buiding Panorama
right corridor
4th door on the right side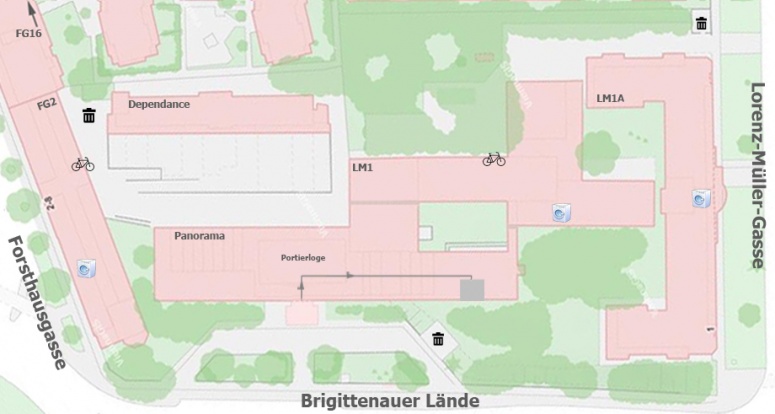 Photos
Coypright © 2013 | campusbrigittenau.at | Login