Fitness

Description
You want to be in a good shape or just to free your mind after university or work?
Then go and get your own fitness card. We offer you stepper, treadmill, hometrainer, fitness mats, etc.

Costs*: 50€ / Semester (10€ for Summer Semester 2021)
Card deposit : 30 €

With the card you can use the Fitness- and the Body Building-Department (Kraftkammer-Referat).

* Prices are valid for the students of the Campus Brigittenau and are used for the maintainance of the whole equipement of our Referat-rooms.


There is a 40€ reduction of the semester fee for the summer semester SS2020 and for the winter semester WS2020. There is a 30€ reduction of the semester fee for the winter semester WS2021. For questions ask the department.

Unfortunately there is a problem with our mail-server/system, the technicians are informed but we don't know when it will be fixed.In the meantime for get in contact, please write us a notice (paper letter) and deliver it to the Heimvertretung (dorm representatives) to the post box (door of HV Büro, next to Compref in house Panorama, ground floor).



Upcoming Events
Kartenverkauf Fitnessreferat und Kraftkammer
Kartenverkauf/-rückgabe von Fitnessreferat und Kraftkammer (19:00-19:15 Uhr) im HV Büro (Pano EG, neben Compref).

Referenten
Daniela

Contact
fitness@panorama.sth.ac.at
Location Plan
Building LM1A
basement - left side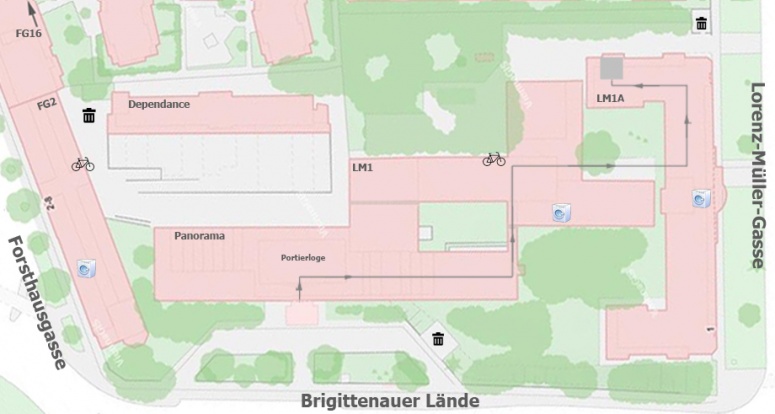 Photos
Coypright © 2013 | campusbrigittenau.at | Login